Hungry? Libertango is the best steakhouse in Sandy!
Come on into Libertango today to treat your 'buds to an experience they'll never forget… Our exquisite steaks and other cuisine will have them doing a whole new type of tango!
Use the links below to sort the menu by dietary need.
Appetizers from the Grill
Appetizers from the Kitchen
Premium Sides – serves 2 people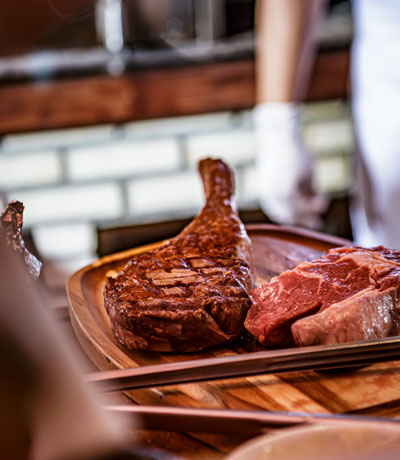 We go beyond 'comfort food'— Our masterfully crafted menu options will satiate your palate and satisfy all of your senses. Our chefs prepare every dish skillfully and with soulful intention, taking an artful contemporary approach to traditional Argentine cooking techniques.
Argentina has consumed more steak than any other country throughout history, searing and seasoning their way to some of the most delicious barbecue on the planet. We've perfected their methods and added our own flair—winning the hearts of Brazil with our steaks and cultured ambiance in the process.
We aren't going to let the Libertango sensation stop in South America! We are now sharing our award-winning cuisine with the United States at our new restaurant in Sandy, Utah. Since we've opened we've become on of the best restaurants in Sandy.
Sandy, it's time to sink your teeth in.