About Libertango
What happens when you take the tango and liberate it with a dose of daring flavor and modern elegance? Libertango! We followed in the footsteps of revolutionary composer Piazolla, this time with Argentine cuisine. We barrida'd our way through Brazil and found fame along the way.
Now, it is time to bring one of the best fine-dining steakhouses in South America to the United States. Utah, Are you ready for the artful cuisine of Argentina to hit the scene? Come on into Libertango for a fine dining experience that is rich in both worldly elegance and savory Argentine flavor.
Liberate Your Senses at Libertango
Enjoy delicious, top-quality steaks in a luxurious setting with a touch of Argentine flavor to enhance your experience. We won an award for our steak experience in Brazil. Now, we're bringing Libertango's culture and delicious food to the US. Our fancy steakhouse in Sandy, Utah serves delicious barbecue and tasty South American wines that will tantalize your taste buds.
We are not just a regular restaurant. We change the way you experience fine dining by adding a touch of tango. Enjoy delicious steaks and feel the sophisticated atmosphere of Libertango.
AROMAS AND FLAVORS
The influences of Spanish, Italian, and French cultures on Argentinian cuisine inspire our menu. Our chefs combine the highest quality ingredients with traditional recipes to create a unique dining experience. Come for lunch or dinner and enjoy the authentic flavors of Argentina.
Come for lunch or dinner and savor the true tastes of Argentina. You can try grilled steak, sweet potatoes, and flank steak in chimichurri sauce. Additionally, we offer blood sausage, dulce de leche desserts, puff pastry, and olive oil ice cream. There is even more to explore on our menu.
EXPLORE A WORLD OF FLAVORS WITH OUR SOUTH AMERICAN WINES
At Libertango, get ready to indulge in a truly extraordinary experience. Experience South America's captivating weather, ideal for cultivating the world's juiciest, strongest grapes. Enhance your dining experience by pairing it with our exquisite steaks, creating an unforgettable culinary delight.
Work For Libertango
Whether you want to add the art of making mouthwatering Argentine cuisine to your arsenal, are already a master chef, or aim to foster a memorable fine dining experience through sophisticated front-of-house services— Libertango will deliver the food industry career of your dreams.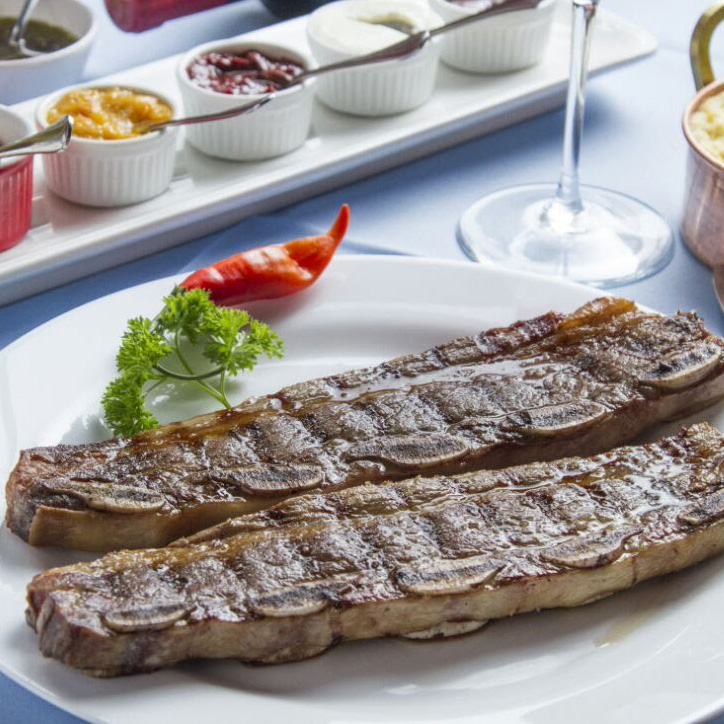 FROM BRAZIL TO UTAH
LIBERTANGO IS INTERNATIONAL CUISINE AT ITS BEST
Indulge in our exquisite steaks that have captivated the Americas! Experience an unforgettable fine dining extravaganza at any of our three locations. Prepare to embark on a culinary journey where a world of strong flavors awaits, while the enchanting spirit of tango embraces you at Libertango.
Cathrin Wischmann
2023-05-23
If you love meat…. This is THE PLACE. Amazing food, great wine, and great service. What an amazing place. Very recommendable.
Very pleasant and attentive staff. The food was great. Very much recommend reservations.
Terry Ostrander
2023-05-21
Had a great dinner best steak in Utah don't be fooled by all the chain restaurants like flemings and Ruth's this place doesn't over season there steaks. One of a kind real steakhouse in Utah!
Amber Peterson
2023-05-21
Phenomenal dining experience with my mom and sisters on our semi-annual SLC shopping spree! The American Wagyu Ribeye was the best steak I've had at this price point. The pork belly app was amazing due to the delicious guava BBQ sauce. Beef empanada was great. All the various sauces were delicious enough to eat with a spoon. Sides were good. The cheese with guava marmalade was an unexpected post-dinner treat not to missed. The staff were friendly, attentive, and impressive. The ambience of the restaurant had you feeling relaxed and comfortable. Can't wait to return for this unique culinary must!
Sonja Jorgensen
2023-05-18
The service and attention to detail is unlike anywhere else I've been in many years! Of course the food is fantastic - even the French fries were amazing! Can't wait to go back! They gave us delicious, homemade desserts to go for our birthdays when we were too full to eat another bite.
Wonderful food and staff! What a gem, I'll be back again and again. Cheers!
Well…. I challenged Christian at the bar when I came in to impress this picky eater who has experienced the finest bife de chorizo in Buenos Aires. Libertango had my number! I started with the smoked provolone app and then went to the bife de chorizo med rare. It was perfect…. seriously….. PERFECT! This will be a new go to spot. The atmosphere is well appointed but not stuffy and the service marches to the beat of the same drummer. Excited to return with family, colleagues and friends to enjoy this cool spot. Congrats to the team at Libertango. Well done!
The food was amazing, at a very reasonable price. The staff was awesome, and very knowledgeable. We will be back
COME TRY THE BEST STEAKHOUSE IN SANDY
Stay Up to Date
Sign up to receive updates about Libertango's Sandy location.